The brief
Kia needed a solution that would allow their employees working on pre-delivery Inspections and servicing to be able to learn the steps they need to take in order to carry out all checks involved on the Kia before it finally gets delivered to the customer. However, by taking time in the workshop to go through each step, valuable time would be taken up in the workshop, causing delays to customers.
In addition, staff may not retain all of the information effectively with just one session. Kia needed a place where it's learners could learn the necessary skills and process – as and when they need. Employees were required to take the training for Kia Certified Technician Level.
Our solution
We provided an audio led, interactive solution that was perfect for Kia in that it created a real-life environment for the learners. By combining mixed medias such as photography, video, animation and a high level of crisp design, we provided a course that was professional, relatable and successful!
Our use of menu's through allowed us to break up certain areas such as pre-delivery inspections and servicing into two parts, making navigation of this course smart and effective.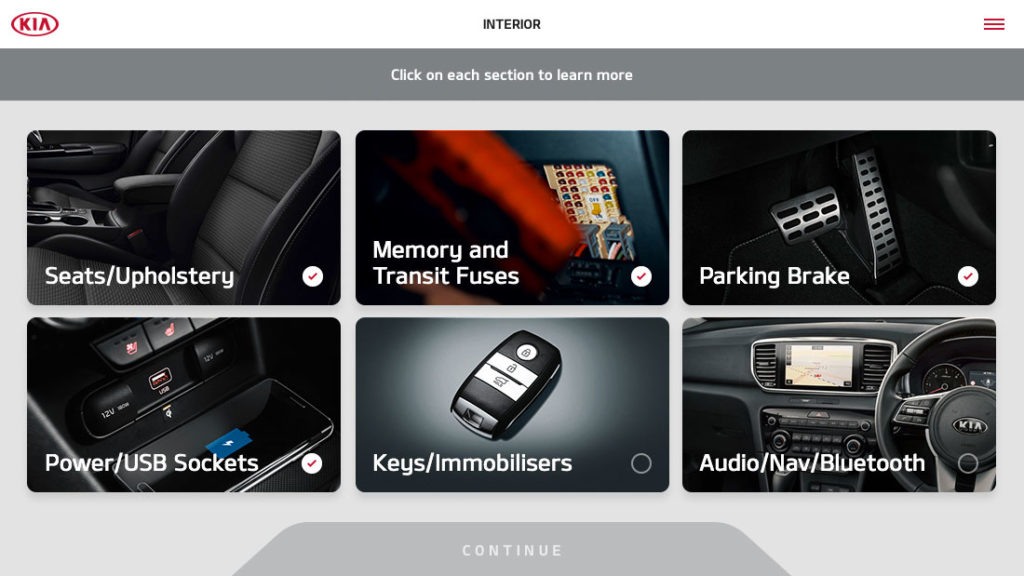 ---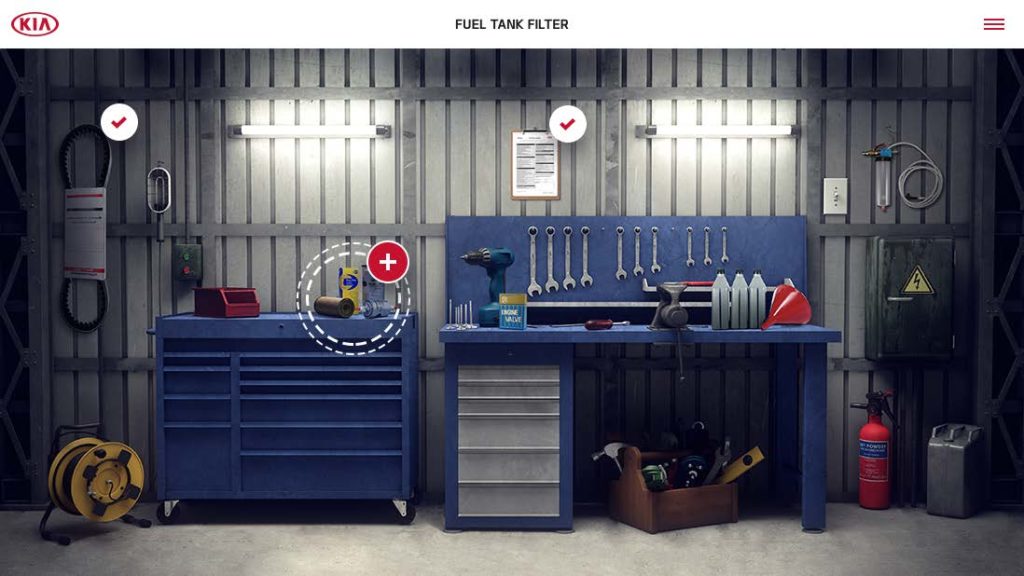 Sophisticated use of video
We travelled to the Kia workshop and took detailed videos of each physical stage of the process, so that learners could see it as they would if they were being trained face to face. Unlike face to face training, learners were able to return to each video on completion of the whole course to brush up on their knowledge.
Animation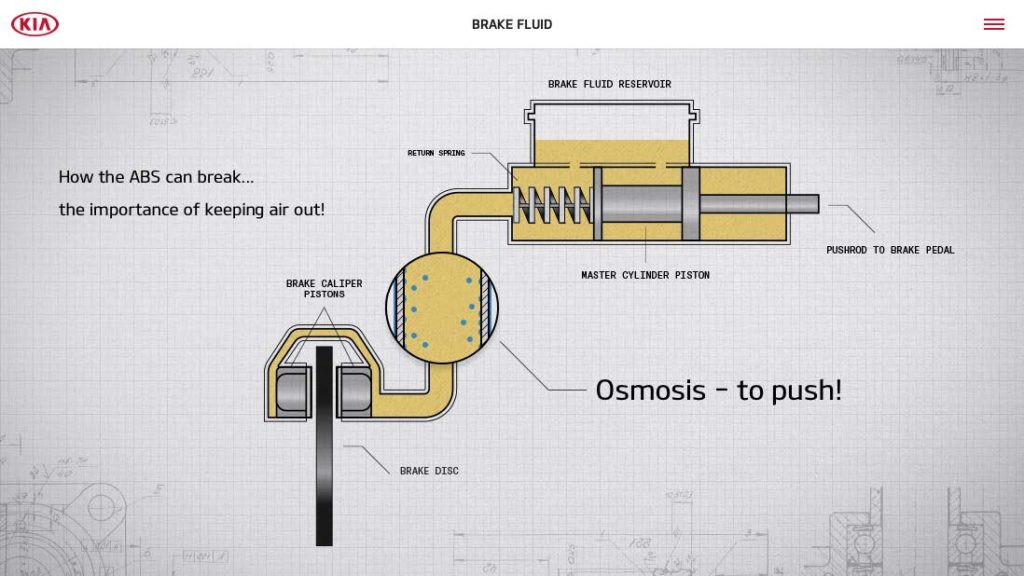 For this piece of learning, we created animations to clearly explain more complex areas of content. By designing them in a 'whiteboard hand writing' style, it created a similar vision and feel to if they were in the workshop being shown this face to face! The difference being all of the time and money saved by going digital!
Knowledge checks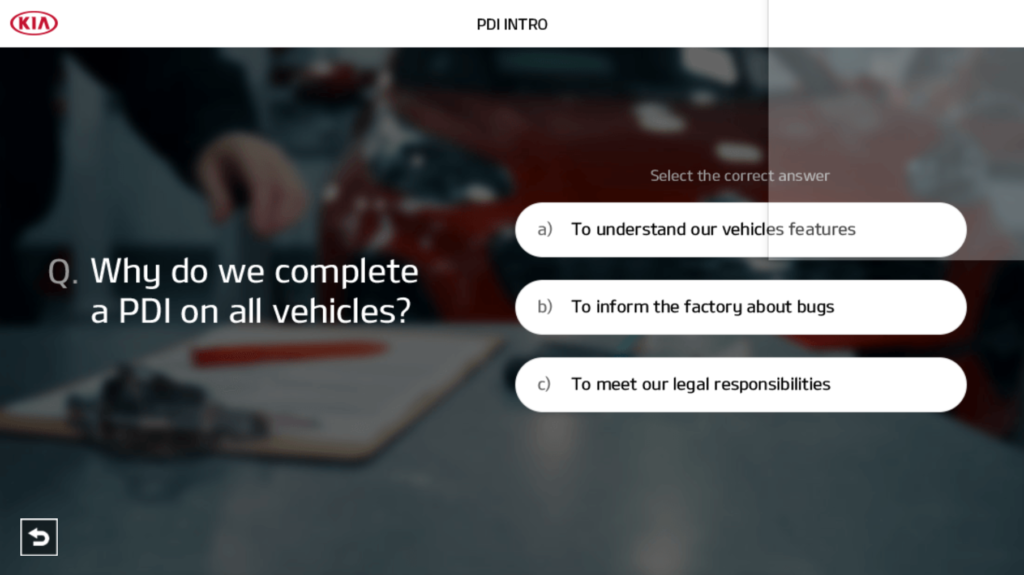 In order to continue maximum engagement throughout, we presented learners with regular knowledge checks throughout, quizzing them each section on the learning. They were also used as a tool to get the learners to stop and reflect in order to not only understand what they needed to do, but why they needed to do it.
Want to find out more?