You get pretty excited when you are approached to create content for a company who specialise in Defence and Security….Drones, Planes, Tanks….things that go Boom!!
The problem
We were asked to create an engaging piece of on-boarding content covering QinetiQ's Operating Model to help people understand the company vision and values. The raw content was heavily driven by process charts, used policy style language and contained lots of information that was not relevant to the learning objectives.
Our solution
Following analysis of the content and a call with the client, we were able to reduce the content down to contain only the relevant information and then into specific topics which aligned directly with gaps in knowledge. This allowed us to script engaging content – on a strictly need-to-know basis avoiding unnecessary bulk text.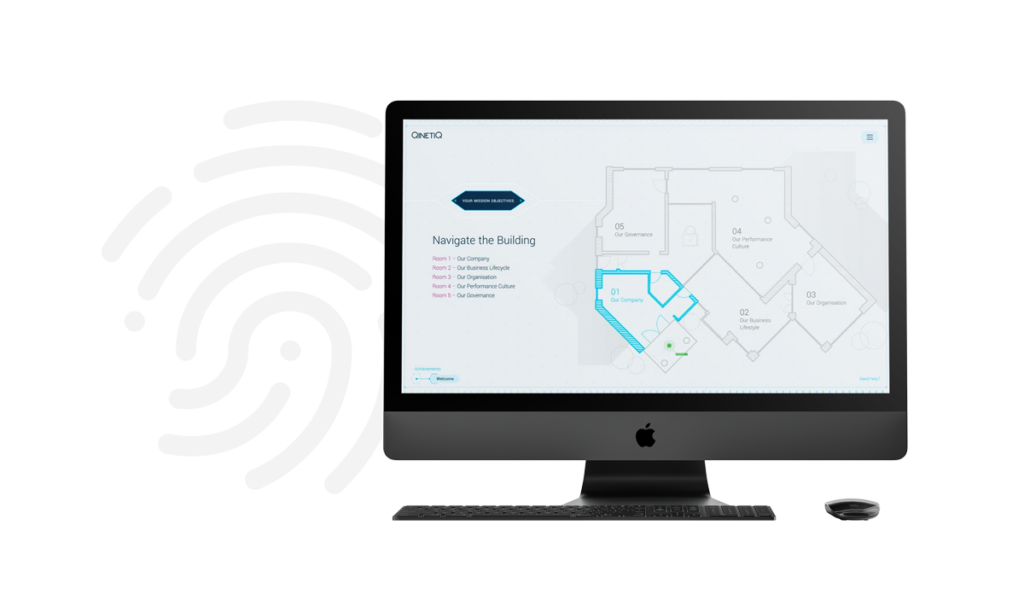 Applying our creative minds, we began to explore how we could create a theme that closely aligned with the client's business, but unfortunately, creating our very own first-person shooter and driving tanks was a little out of scope…but we didn't stop there! Taking inspiration from some of the side-missions and popular games, we chose a theme based around a classified mission where learners would need to explore a secret HQ, uncovering intelligence along the way and unlocking new information to access to new areas as they progressed.
Uncovering Intelligence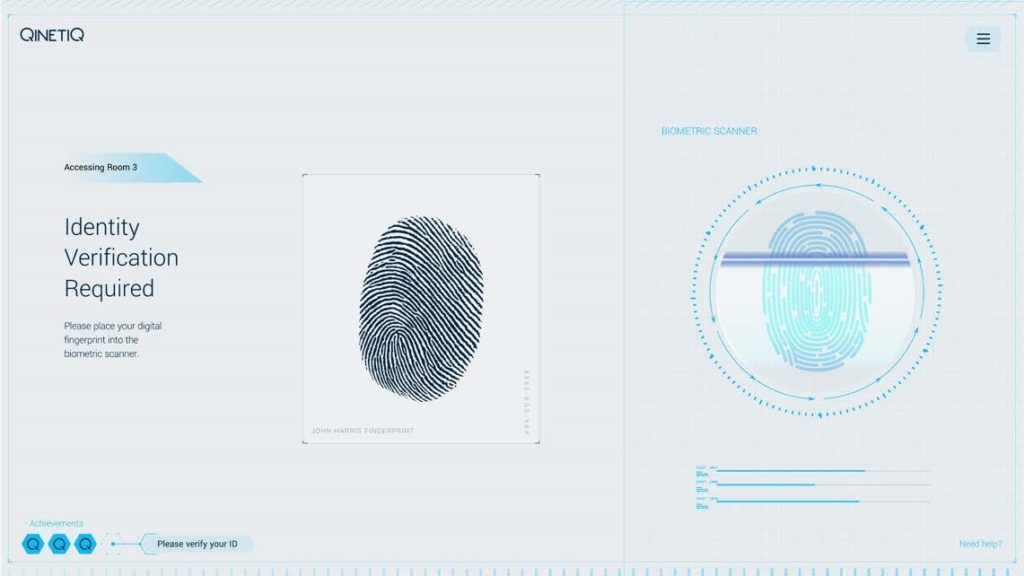 How would learners access each room of our HQ and uncover the information? This is where we were able to apply our theme in a clever way…Learners would need to verify their identity (with use of virtual fingerprints, Iris and Voice recognition) to unlock each room and complete the activities to gain the required clearance level and progress through the facility.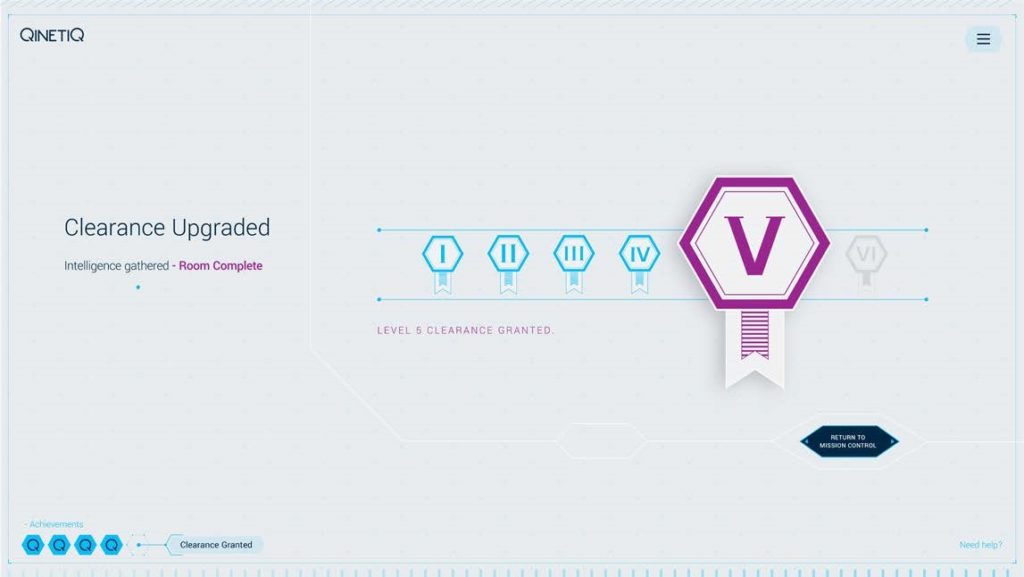 Within each room, the learning content was hidden in a series of fun challenges that stuck to the theme of security. Even the most challenging content was broken down and simplified, improving overall learner retention rate. On competition of the course, all rooms are left permanently unlocked for the user to revisit should they need any specific information.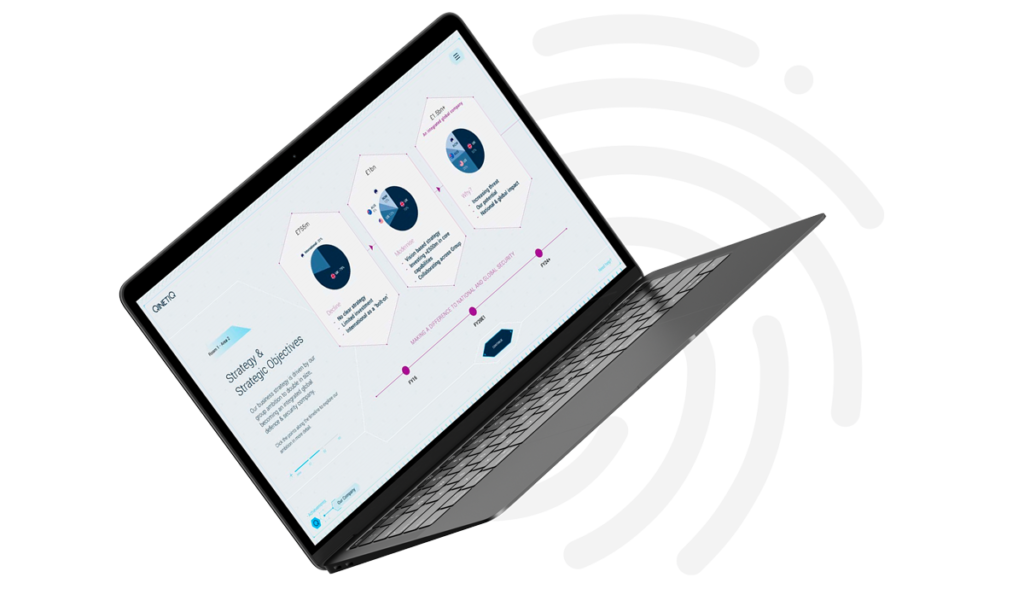 The outcome was a very unique and informative piece of learning that provided Qinetiq's learners with a simple but effective way of exploring their Operating Model.
'A piece that remained aligned to their business values and at the same time provided a memorable and engaging experience.'