The Problem
For HRA's new 2020 expenses process, they required a solution that showcased to staff the difference between the 2019 expenses procedure and their new 2020 version.
DBLX were approached to create a course that reflected the expenses process changes and challenged to use simple text, imagery and to test user's knowledge of the new 2020 procedure.
The result was a 15-minute experience through the new procedure, explaining and engaging with the legal and compliance aspects that are associated with it.
The Solution
The client required the process to be explained without constantly being shown as simple blocks of text on screen. To accommodate this, a treatment was written which included activities such as click reveals, drag and drop answers to various questions as well as standard text on screen.
We worked with the client by going to them with questions we had about the initial content that was sent over. Engaging with the client we established their exact criteria for the questions in the knowledge check at the course end, as well as simplifying definitions of industry-specific terms throughout the course.
The Process
Time to complete the building of the course was short as the client needed this brought in as soon as possible. The time from the initial briefing phone call to the hand-over of the completed SCORM package to the client was roughly 6 weeks. Regular, weekly meetings between the project manager and the creative team, as well as additional calls where necessary, added to the smooth running of this course creation.
On creating the course itself, scripting was done over a few days following previously provided content. This was then sent to the design team to develop the assets and the general look of the course, and although created in a short time frame, were to our high standards of quality.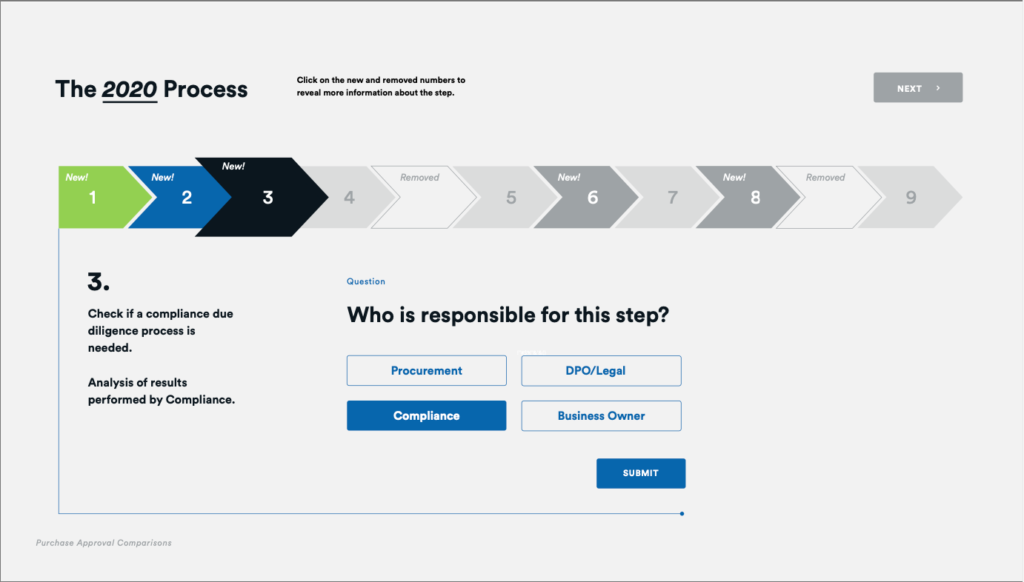 The look that was developed, incorporating the client's brand with a simple, clean and easy-to-follow style, was ultimately a strong fit thanks to it's overall ease-of-use. It was also a main factor in why the course was such a hit with the client.
End Product
By giving the client a clear, easy-to-read course that clearly differentiated between their 2019 and 2020 expenses procedures, we successfully filled their brief to us and continue to work on other courses for them as they are needed.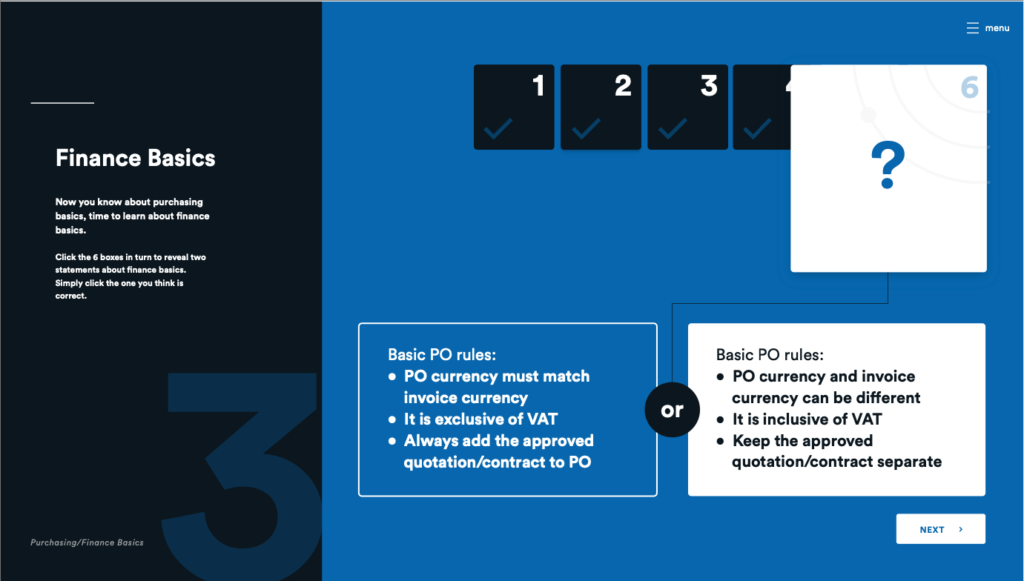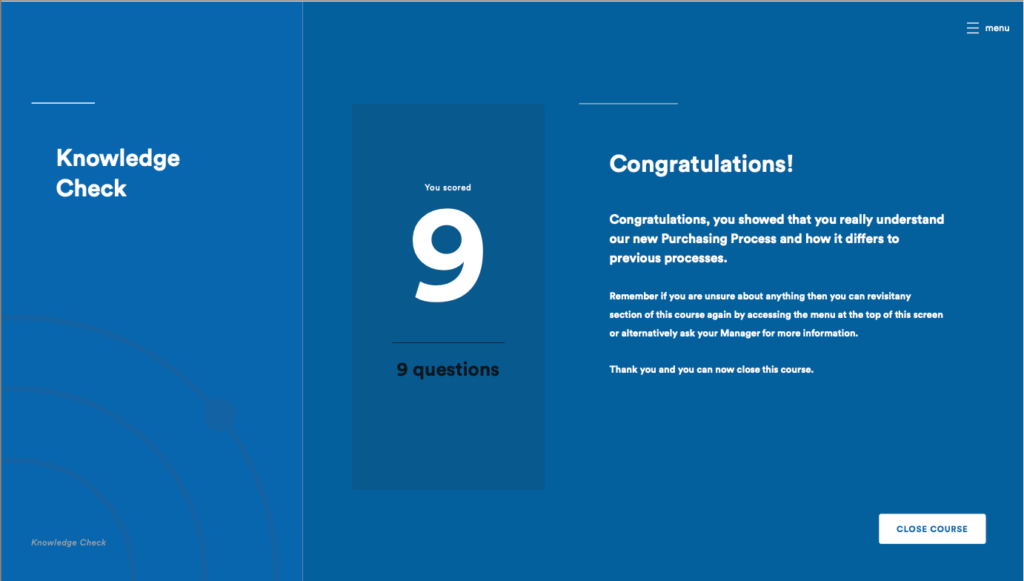 Want to find out more?
Let's discuss out how our award winning team can apply a unique and creative approach to your content!
Get in touch to arrange a consultation.